White N95 Face Mask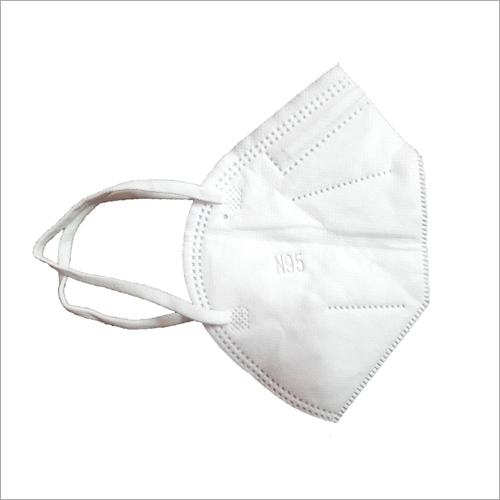 White N95 Face Mask
Price And Quantity
Product Specifications
Protection from Virus etc.

N95 Face Mask PREMIUM
Product Description
We are manufacturers, suppliers of high-quality White N95 Face Mask from West Bengal, India. We are indulged in presenting a huge array of White N95 Face Mask. It is made to trap up to 95% of airborne particles. This mask is mostly recommended by all the doctors. It is used to protect against dust, viruses and other harmful allergens. White N95 Face Mask is easy to fit to prevent any air leaks. It is known as a safety device that covers the nose and mouth properly. It aids to ensure a fresh breathing against hazardous substances.
FAQs of White N95 Face Mask:
Q: What is a white N95 face mask?
A: A white N95 face mask is a sort of respirator that is intended to sift through no less than 95% of airborne particles, including tiny particles, for example, infections and microorganisms. The "N95" assignment demonstrates that the mask satisfies the filtration guidelines set by the Public Foundation for Word related Wellbeing and Wellbeing (NIOSH) in the US.
Q: For what reason are N95 face masks white?
A: The shade of a N95 face mask can shift contingent upon the producer and the materials utilized, however white is a typical variety for these masks. The variety doesn't be guaranteed to influence the mask's presentation; it's the filtration proficiency, fit, and appropriate utilization that decide the mask's adequacy.
Q: How in all actuality do white N95 face masks work?
A: White N95 face masks work by utilizing different layers of specific materials to catch and channel airborne particles. The mask is intended to make a seal around the wearer's nose and mouth, guaranteeing that air is sifted through the mask's layers, which trap particles before they can be breathed in.
Q: Are white N95 face masks compelling against infections?
A: Indeed, white N95 face masks are compelling at sifting through airborne particles, including infections. They are explicitly intended to give an elevated degree of respiratory security, making them reasonable for medical services laborers and people in conditions where openness to dangerous airborne particles is a worry.
Q: Can white N95 face masks be reused?
A: N95 face masks are for the most part expected for single-use. Notwithstanding, because of supply deficiencies during specific circumstances (like the Coronavirus pandemic), some wellbeing specialists have given rules to broadened use and restricted reuse of N95 masks while keeping up with appropriate capacity and taking care of methodology.
Trade Information
Cash in Advance (CID)

1000 Per Day